A celebration of all that you've made possible.
2015–2020 Campaign Summary
arrow
We dedicated the final month of the campaign to celebrating all that you've made possible. Revisit your favorite moments at the link below.
MONTH OF GRATITUDE
Your support has made all the difference.
Gifts through December 31, 2020
$48M+ invested across the
organization to date
10 new initiatives and
programs launched
38
interns and fellows hosted
$25M in pledges received from
the Board of Trustees
We give because of what MPR stands for. We must consider the meaning of democracy, freedom of expression and freedom of the press. We have got to stand tall for this as long as we have breath. Marilyn Carlson Nelson

Timeline
Finding Our Way Forward—Together
Explore how your support of the Inspired by You campaign
has transformed our public service over the last five years.
2015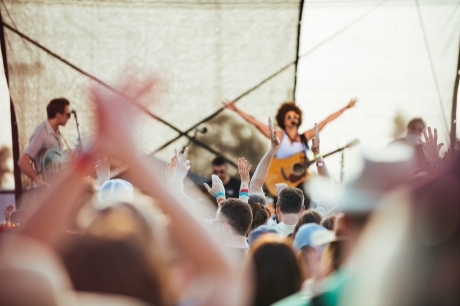 INSPIRED BY YOU LAUNCHES
We launched our campaign in February 2015 and set out to secure lead gifts from our Board of Trustees and other special friends of MPR and APM. Early feasibility studies showed that our board and former board members had the willingness and capacity to contribute one-third of the overall goal, or $25 million. One of our board members made a blended commitment of $10 million, the largest pledge in our history and the largest investment this individual has made in her lifetime.
Learn More
2017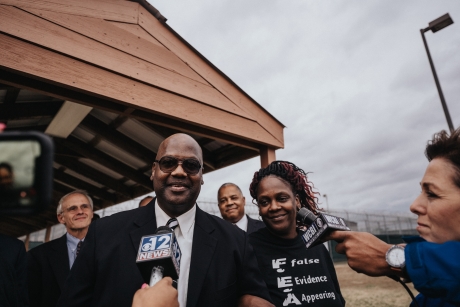 In the Dark Fights for Justice
Campaign gifts launched APM Reports, a new unit dedicated exclusively to investigative and documentary reporting. They created In the Dark to uncover hidden truths and seek justice for the most vulnerable among us. Season one of the podcast explored the unsolved murder of Jacob Wetterling and ultimately brought justice to his family. The second season focused on the case of Curtis Flowers, a man tried six times for the same crime. By challenging audiences to examine judicial accountability, jury selection, racial profiling and flawed evidence, the popular podcast followed the proceedings all the way to the U.S. Supreme Court where Flowers's conviction was reversed, resulting in his release on bail after 21 years in prison. In September 2020, the state of Mississippi dropped all charges against Flowers, making him a free man.
Learn More
2017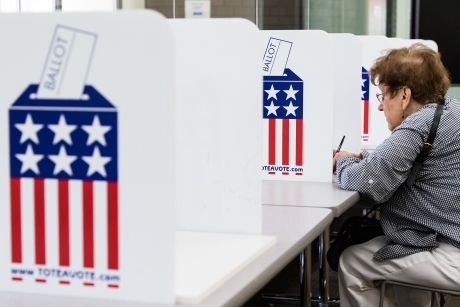 APM Research Lab Brings
Facts into Focus
Campaign gifts established the APM Research Lab in 2017 to bring context and credibility to the news and provide research and insights that help audiences make sense of critical issues like gun violence, refugee resettlement, the opioid epidemic, COVID-19 deaths by race and an analysis of voters in battleground states leading up to the 2020 elections.
Learn More
2017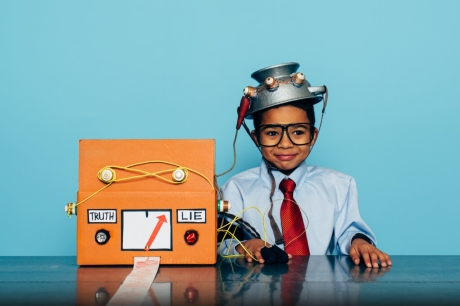 Brains On!® Receives Grant from National Science Foundation
Brains On!, a science podcast for kids and curious adults, was launched as a side project in 2012 by three APM staff members. With campaign support, this startup has become a trailblazer in educational programming for children. In 2017, Brains On! received a prestigious National Science Foundation grant to partner with the Science Museum of Minnesota to study the impact of children's podcasts on science learning and discovery.
Learn More
2017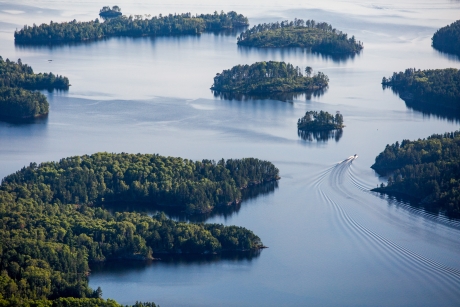 The Water Main Builds Public Will for Clean, Abundant, Accessible Water
The Water Main, launched in 2017 with campaign support, was created to raise awareness and galvanize public support for a variety of water issues, including equity, infrastructure, access, food, agriculture and more.
Learn More
2017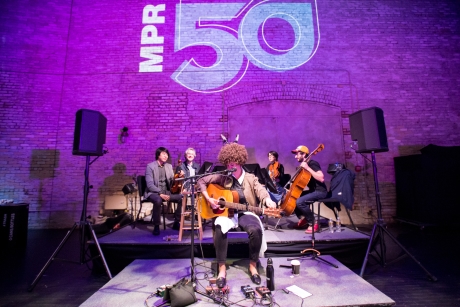 50th Anniversary Celebration
With your help, we reached $50 million in campaign pledges just in time to celebrate MPR's 50th anniversary with a gala at The Machine Shop in Minneapolis. More than 400 of our closest friends and most generous donors joined us to celebrate half a century of public media innovation.
Learn More
2018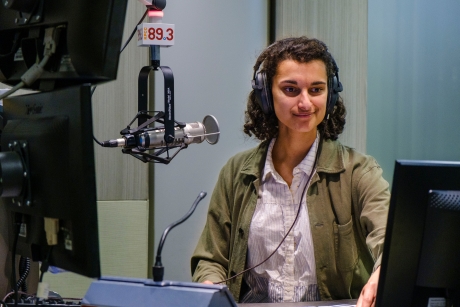 Interns and Fellows
Program Expanded
Campaign funds made it possible to hire a new full-time manager for our interns and fellows program and provided salary support for dozens of talented young professionals who are passionate about pursuing careers in public media. For the first time in our history, we were able to centralize and significantly expand our program, thanks to an extraordinary gift from John and Ruth Huss.
Learn More
2018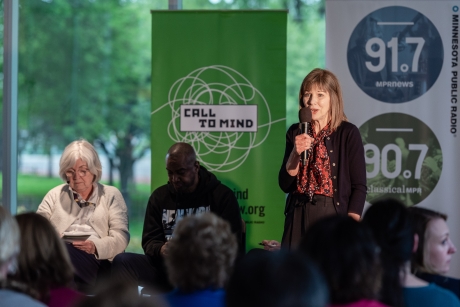 Call to Mind Fosters New
Conversations About Mental Health
Call to Mind was launched with a generous gift from Paul and Mary Reyelts to help destigmatize mental illness and foster new conversations about mental well-being. In addition to hiring Babette Apland as Managing Director, campaign support allowed us to hire a dedicated health reporter in the MPR Newsroom.
Learn More
2018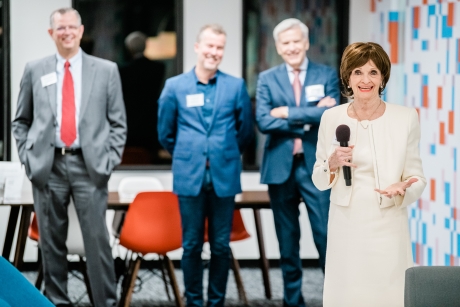 Glen Nelson Center Opens
as a Hub for Media Innovation
Campaign gifts, including a $1 million grant from the John S. and James L. Knight Foundation, provided seed funding to open Glen Nelson Center, a media innovation hub and coworking space named in memory of longtime MPR | APM Board Chair, Dr. Glen Nelson. Lunar Startups, an accelerator for early stage startups with a strong commitment to entrepreneurs from underrepresented communities, was the first venture launched by Glen Nelson Center.
Learn More
2019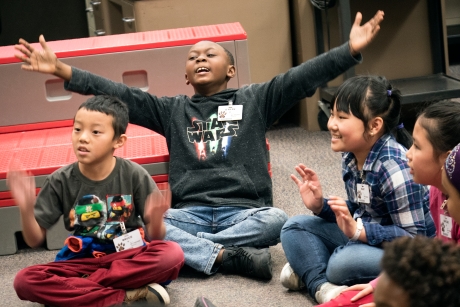 Strategic Programming Creates a Shift in Audience Demographics
With thoughtful investments in audience insights, new digital programming and intentional outreach to diverse communities, educators, children and families over a two-year period, Classical MPR shifted its audience demographics from nearly 75% of listeners being over the age of 65 to an audience that is significantly more age diverse, with nearly half of current listeners under the age of 55.
Learn More
2019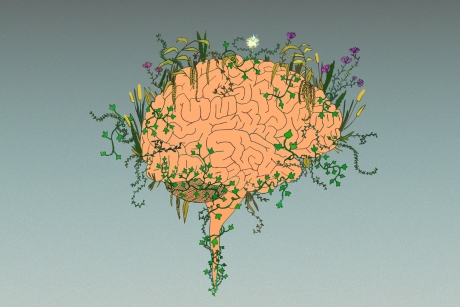 Marketplace® Introduces
New Digital Ecosystem
For more than 30 years, Marketplace has helped curious people become smarter about the economic forces that touch their daily lives using unorthodox stories, casual conversations and unexpected angles on the news. With generous campaign support from The Kendeda Fund, Marketplace was able to move well beyond the radio, giving audiences new ways to access their award-winning program online and on demand.
Learn More
2019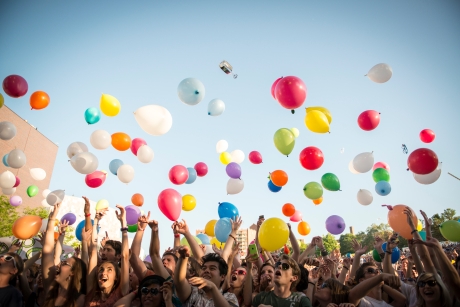 Overall Campaign Goal Met
We met our $75 million overall goal two years ahead of schedule due to the exceptional generosity of our Legacy Society members, who committed estate gifts totaling more than $40 million. $6 million was still needed to meet our cash goal of $50 million.
2019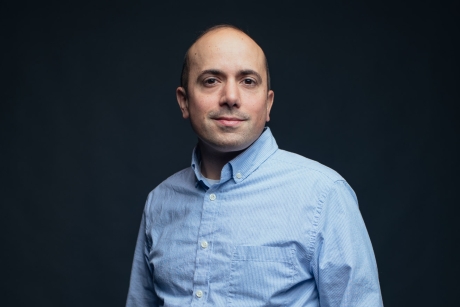 New Director Hired at The Current
Campaign gifts enabled The Current to develop a multimedia experience that brings audiences closer to the artists they love by creating a Managing Director position designed to transform and expand The Current as we know it. After an extensive national search, David Safar was selected to lead the station's transformation and digital expansion, ensuring that musically curious people around the globe can experience The Current as a source for music discovery and community building.
Learn More
2019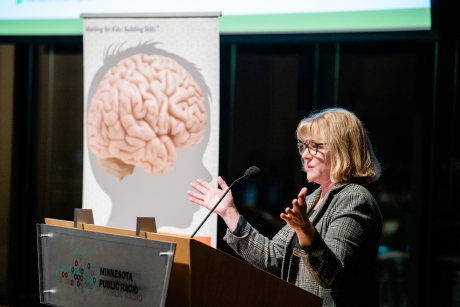 Little Moments Count Promotes Early Childhood Brain Development
Campaign support launched Little Moments Count, a statewide community movement that shines a light on the critical importance of early brain development in children during the first 1,000 days of life. To date, nearly 30 partner organizations have joined the movement, from sectors as varied as health care, childcare, business, media, government, nonprofit and faith-based organizations.
Learn More
2020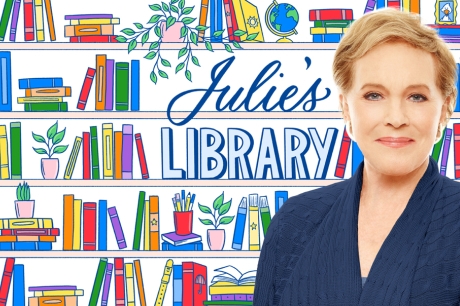 Julie's Library Launches as a Resource for Kids and Families During COVID-19
Campaign gifts helped create Julie's Library, a new children's literacy podcast hosted by acclaimed actress Julie Andrews and her daughter, Emma Walton Hamilton. The show features Andrews and Hamilton reading their favorite children's books aloud. In the midst of the COVID-19 pandemic and related stay-at-home orders, your support helped us accelerate the show's release, bringing the comfort of storytelling to thousands of families unexpectedly confined to their homes and searching for ways to keep their little ones learning and thriving.
Learn More
2020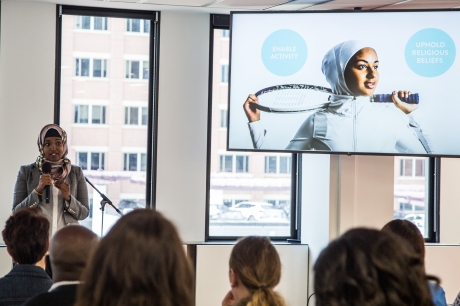 Lunar Startups Welcomes
Third Cohort
With two years of launch support from the Inspired by You campaign and a generous grant from the Knight Foundation, Lunar Startups incubated 32 startups led by women, people of color and members of the LGBTQ+ community. In 2020, Lunar Startups welcomed their third cohort of startups and pursued independent nonprofit status.
Learn More
2020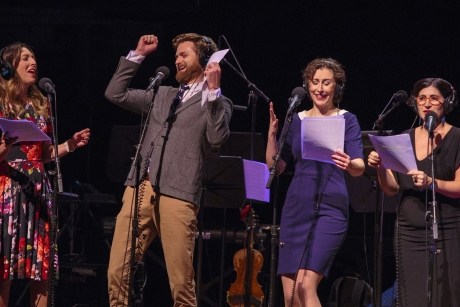 Overall Campaign Goal Exceeded
Thanks to the extraordinary generosity of our campaign donors, we exceeded our cash goal of $50 million six months ahead of schedule. In total, nearly $98 million in current and future commitments were secured to transform our public service, benefitting new and diverse audiences in Minnesota and around the world.
2020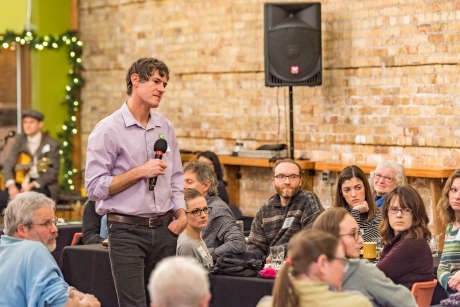 Month of gratitude Planned
To celebrate your transformational impact, MPR | APM will host a month of gratitude in December 2020. On air and online, we'll showcase the most exciting campaign innovations and express our heartfelt appreciation to the incredible donors—like you—who made it all possible.
December 31, 2020: Official campaign close date
MPR feels like a lifeline during these crazy times. We trust the reporting. We appreciate the thoughtful programming on such a wide range of topics. The calm and professional way the programming is delivered—with no hyperbole—helps one to hear and truly understand. We are so grateful to the entire MPR team for being there for all of us at this particular moment in time. Karla Ekdahl and Peter Hutchinson

Your Impact
Reinventing MPR and APM for the Next 50 Years
The Inspired by You campaign was launched in response to a seismic shift in media, including a new digital landscape that revolutionized how audiences discover and experience content. We had an ambitious vision: to become the finest next-generation public media service for the many communities we serve.
You helped us achieve this vision. Your generosity enabled us to enrich and expand our news, music and cultural programming with an emphasis on digital content and new voices. With your support, we invested in technology to transform the audience experience and serve more people in meaningful ways. And you secured our future by supporting innovation, research and our endowment. By ensuring our service remains accessible and relevant, you enable us to continue building the vital connections that strengthen our communities and position us for success well into the future. From the bottom of our hearts, thank you.
Explore the following Inspired by You stories to see how your support enabled collaboration among campaign initiatives to reach new audiences and forge stronger community connections.
We rely on MPR to keep us connected to our community and informed about the most important issues of the day. Our gift reflects the trust we have in MPR and our belief that transformational investments are required in order for MPR to rise to the challenges of the 21st century and beyond. We give to secure the future of public media. Patty Simmons and Lester Wold

Donors
To each and every one of you, thank you for believing in the power of public media. Your extraordinary generosity made a remarkable transformation possible. We are humbled and incredibly grateful that you chose to support our public service so generously. We truly are inspired by you.
I gave to the

Inspired by You

campaign because I recognized that Minnesota Public Radio needed an infusion of strong support in order to meet the demands of a changing media landscape and an audience that was growing younger and more diverse with each passing day. I believe in MPR's power to improve the future through journalism and music. Classical MPR has served as my constant companion throughout my life. I was especially moved to invest in making classical music accessible to new audiences and educating the public about the many benefits of classical music beyond simple enjoyment. Classical music can stimulate the thought process and aid brain function, especially in young people, and it creates a sense of general wellbeing and calm. Music has the power to transform our minds and our attitudes—it is worth our support. Anonymous campaign donor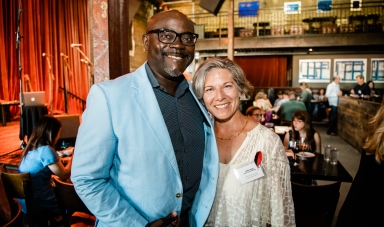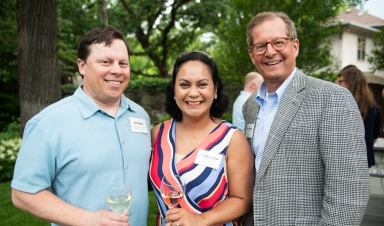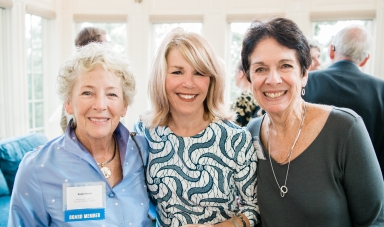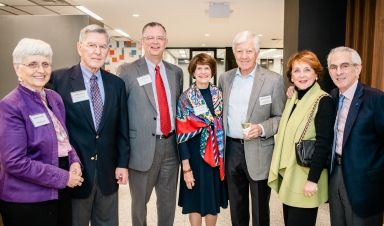 MPR is critical to the health of our communities. We need MPR to inform us to soothe us and celebrate all that is good together. Steve and I choose to support, Minnesota Public Radio because without donor support there would be no MPR. There would be silence that would be chilling, an absence that would make all our lives less fulfilled, less connected, less joyous. We love MPR. We listen each day—we cannot imagine our lives without MPR and all it provides its audience. Susan Boren King and Steve King
We are passionate supporters of MPR because it touches our lives in countless ways. Classical MPR was the soundtrack to many family dinners, and it soothed our kids when they were babies. Morning Edition and All Things Considered were regular features of school carpools, and now we share our favorite podcasts with our college-age kids. We also love to discover new music together on The Current, and we attend Rock the Garden every year as a family! Linda S. and Jesse G. Singh
MPR has added enormous richness to my life, and to the lives of so many others. From 'driveway moments' where I sat and listened, transfixed, in the car to the times my kids listened to Brains On!. MPR keeps me connected to what is happening in the world, with trusted, high-quality information. I support MPR because it connects me to stories, ideas and people who give me hope. Nii-Ayite Quaye
Our campaign gift reflects our belief that it is now more important than ever to have a news organization that is independent, unbiased and fact-based to report on events pertinent in our democracy—that voice is MPR. Al and Kathy Lenzmeier
We support MPR | APM because we care about the pursuit of truth, informed thinking in active communities and the power of music in our lives. Liwanag and Eric Ojala
Given the dramatic and unprecedented changes taking place in the economy, it is more imperative than ever that Marketplace educate and enrich people of all ages. I want to make sure that everyone has access to such crucial information, which is why I support this important work. Tim Ranzetta
Thank you for giving generously to our Inspired by You campaign.
We are tremendously grateful for your support, and for everything you do to inspire our work. Find the complete campaign donor list here:
Legacy Gifts Committed During the Campaign
In addition to the donors who made blended campaign commitments (included in the list above), we are deeply grateful to the 553 Legacy Society members who pledged more than $22 million in documented estate commitments. Thank you for making a powerful commitment to the future of our public service.
As longtime MPR members, we are moved to support Little Moments Count and Call to Mind because we are committed to efforts that effect deep social change and foster equality for all, regardless of race, gender or country of origin. We give where we see opportunities that raise the public consciousness to free people from ingrained challenges of poverty, mental health and discrimination. Bill and Susan Sands

Leadership
We extend a heartfelt and sincere thank you to our campaign leaders who have so generously donated their time and talents to make this campaign a success. We couldn't have done it without you!
Campaign Leadership
Campaign Co-Chairs
Ian Friendly
Rick King
Campaign Cabinet
Karin Larson
Marti Morfitt
Tad Piper
Glen Nelson*
*deceased
Campaign Steering
Committee
Chip Emery
Ian Friendly
Lorna Gleason
Karen Himle
Kathy Junek
Rick King
Al Lenzmeier
Pam Moret
Kathy Tunheim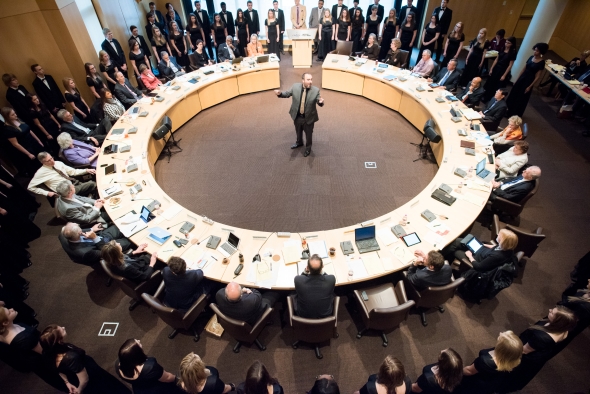 Board of Trustees
We are immensely grateful for the leadership of the following Board members who served their terms during the Inspired by You campaign.
Trustees
Vivek Agrawal Senior Partner
McKinsey & Co.
Bradbury H. Anderson Retired Vice Chair & CEO
Best Buy (2018)
MaryAnn Baenninger President
Drew University (2014)
Wendy Bennett Consultant to Foundations
in Global Health
Dr. Larry L. Berger, Treasurer Executive Vice President & Chief Technical Officer
Ecolab
Mary Brainerd, Chair Former CEO
HealthPartners
Paula J. Carlson, Ph.D. Past President
Luther College (2019)
Julie Causey Chairman Emeritus
Western Bank
Patrick J. Denzer CEO & Founder
LI Ventures, LLC (2018)
Janet M. Dolan President
Act III. Enterprises (2017)
Jim Dwyer, Vice Chair Chairman of the Board
8th Ave Food & Provisions
Ivan Fong
Senior Vice President, General Counsel & Secretary 3M Corporation
Steven L. Fritze Retired Chief Financial Officer
Ecolab (2016)
Sid Gandhi Senior Vice President,
Chief Strategy & Enterprise
Technology Officer
Securian Financial Group
Sima Griffith, Secretary Managing Principal
Aethlon Capital, LLC
Shawntera M. Hardy
Founder & Chief Strategy Officer PolicyGrounds Consulting
Kandace Heck Executive Vice President,
Chief Audit Executive
U.S. Bank
Libby Hlavka President
Driscoll Foundation
Kenneth Holmen, MD President & CEO
CentraCare Health
Omar Ishrak Executive Chairman &
Chairman of the Board
Medtronic Inc.
Rick King Managing Director
Thomson Reuters
Emery N. Koenig Retired Vice Chair & Chief Risk Officer
Cargill (2020)
Jonathan Low
Predictiv Consulting
Nancy Lyons President & CEO
Clockwork Active Media
Bill R. McLaughlin President
Orvis (2015)
Jon R. McTaggart CEO
American Public Media Group
Marti Morfitt Co-founder & President
River Rock Partners (2017)
Kate Mortenson Founder & CEO
Pondr Global and iPondr Network (2020)
David D. Murphy Retired President & CEO
Red Wing Shoe Company, Inc.
Drew Murphy Senior Vice President,
Strategic Planning
Edison International
Mary L. Nichols
Retired Dean of the College of Continuing Education University of Minnesota (2018)
Liwanag Ojala CEO
CaringBridge
Richard B. Payne Retired Vice Chair,
Corporate Banking
U.S. Bancorp (2016)
James J. Phelps President
Northcrest Corp. (2016)
Bryan K. Phillips Senior Vice President,
Legal & Human Resources,
General Counsel & Secretary
Surmodics (2019)
Robert C. Pohlad President
Dakota Holding LLC (2014)
Julian Poon Litigation Partner
Gibson Dunn (2020)
James Prokopanko Senior Advisor &
Retired President/CEO
Mosaic Company (2015)
Nii-Ayite Quaye Senior Vice President,
Strategy & Growth
Pentair
Kate Quinn Vice Chair & Chief
Administrative Officer
U.S. Bancorp (2019)
Paul Reyelts
Retired Chief Financial Officer & Executive Vice President Valspar Corporation (2015)
Marianne D. Short Executive Vice President &
Chief Legal Officer
UnitedHealth Group
Patricia S. Simmons, MD Executive Medical Director,
Health Policy Emeritus
Mayo Clinic
Robert C. Stephens Founder
The Geek Squad (2014)
Jean Taylor Board Chair
Minneapolis StarTribune
Ana Valdez Principal
Valdez Consulting Group (2016)
Samuel Wai
Retired Treasurer and Secretary American Crystal Sugar (2017)
Rodney A. Young President & CEO
Delta Dental (2020)
ACTIVE LIFE TRUSTEES
Susan Boren King Retired Partner
SpencerStuart
Ian R. Friendly Retired Chief Operating Officer
General Mills
Randall J. Hogan Retired Chairman & CEO
Pentair plc
Karin L. Larson Retired Chair
Capital International Research, Inc.
Addison (Tad) Piper Retired Chairman & CEO
Piper Jaffray Companies, Inc.
Steven M. Rothschild Founder & Chair
Twin Cities R!SE
Honorary Life Trustees
William Pearce
Joanne Von Blon
President Emeritus
William H. Kling
Notes:
A date in parentheses indicates when service on the Board concluded. Trustees with no date listed are current Board members.
* indicates deceased
Vicki and I have vastly different musical tastes. I prefer classical music, while Vicki is a '60s rock and roller. Hosting talented musicians from MPR's Performance Today Young Artist series in our home is where we find common ground. Their commitment, fiery passion and joie de vivre is humbling yet awesome. Thanks MPR; you inspire us every day. Chip and Vicki Emery
Financials
In 2015, the Inspired by You campaign launched with an ambitious goal of $75 million. Because of you, we've exceeded our campaign goal by more than $20 million, raising $98.2 million in total.
As of December 31, 2020

$48M
has already been put to work across the organization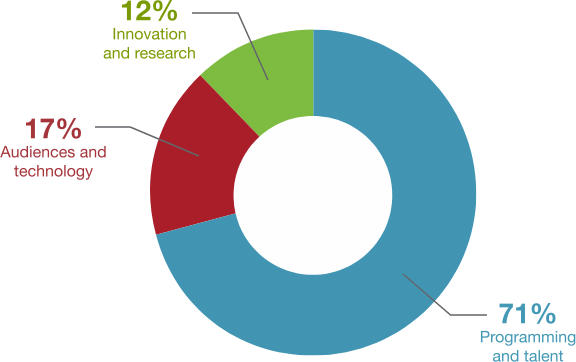 $21.6M

pledged from institutions and foundations

$31.1M

from individuals and outright gifts and pledges

$45.5M

secured in deferred commitments
There has never been a greater need for thoughtful voices, deeper understanding and constructive exchange than there is today. MPR and APM bring that to us every day, and that is why we're supporting the campaign effort. Mary Brainerd

What's Next?
Using Our Momentum to Advance the
Common Good Within Our Communities
From all of us at MPR | APM, thank you.
We launched the Inspired by You campaign in 2015 to transform our organization for the benefit of rapidly changing audiences in Minnesota and around the world. You demonstrated your belief in the value of our public service, giving more than $94 million over five years. Your generosity allowed us to make immediate investments in diverse talent, compelling content, digital programming, new technology, and the people and tools that enable us to deliver our programs to new and diverse audiences who are consuming media in new ways. The campaign also raised deferred gifts that will strengthen our endowment and support the future of our public service—for you, for your children and for our communities.
You've made an enormous impact, and we're excited to use this momentum to sustain the work you've brought to life as we continue building stronger, more connected communities. Our mission compels us to rise to the challenge of creating greater value and new relevance for curious people who want to consume trusted and meaningful media in new ways and across multiple platforms. We can't wait to discover with you what the future holds.
Want to Help?
We'll need your help to design our future, and we'd love to hear from you.
Tell us about the issues and topics that inspire you, and join us to create a next-generation
public media service that drives positive change in the communities where we live, work and play.
Contact us at inspirecampaign@mpr.org. We'd love to hear from you!
PHOTO CREDITS (from top to bottom, left to right): HOME: APM, Nate Ryan, Christine T. Nguyen, APM, Courtney Perry, James Napoli, Derek Montgomery, Brendan Bush, Evan Frost, Caroline Yang, Jayme Halbritter; TIMELINE: Nate Ryan, APM, Brian Bakst, APM, Misty McElroy, Chuck Carver, APM, Brendan Bush, Jayme Halbritter, James Napoli, APM, Nate Ryan, Nate Ryan, Jayme Halbritter, APM, Sarah White, APM, Bryan French, Katrina Hannamann; YOUR IMPACT: Brendan Bush, Evan Frost, James Napoli, Tommy Andres, Sarah White, Christine T. Nguyen, Derek Montgomery; DONORS: TBD, Courtney Perry; LEADERSHIP: APM, Nate Ryan; FINANCIALS: Bryan French; WHAT'S NEXT: Chuck Carver, Jeffrey Thompson, Courtesy of Minneapolis College of Art and Design/Chris Roberts, Evan Frost, John Enger, Jeffrey Thompson